About Mitzvah Mall,
Nonprofit organizations will be participating in CBS'S virtual event.
You will have the opportunity to purchase gift certificates showing support for a cause. Give your loved ones the warm heart that comes from supporting their community!
Please download the Fillable Gift Card below with information specific to each of your unique donations. It is a mitzvah to give, and with these gift cards, you can share this mitzvah with others and pass on the gift of giving.
Instead of an item you are not sure the recipient will like, give a gift that helps others. Unfortunately, we do not have calligraphers this year. But you can either fill the gift card out on-line, or print and do your own calligraphy.
Fillable Gift Card Download
---
---
We exist to fight hunger for all ages, one meal at a time, while providing a pathway to self-sufficiency with dignity and respect.

What your gift buys:

$10.00 Provides one pantry pack meal to a family of four
$30.00 Provides 12 meals to a family of four

$70.00 Provides 1400 meals to individuals in shelter (.05 each)

The Children's Lunchbox Website
Please mention Mitzvah Mall
in your donation
---
---
TCAA is a non-profit association of artists and instructors committed to the encouragement of a thriving arts community in Alaska. It reinforces that commitment by providing a network to support artists and arts educators, and providing lifelong learning opportunities for children and adults. TCAA believes access to arts opportunities for artists, educators, students and the general public enhances quality of life and emotional well-being

What your gift buys:

$5.00 Donation towards scholarships for needy students taught by TCAA member
$25.00 ½ hour music lesson for scholarships for needy students taught by a TCAA member

$50.00 1 hour music lesson for scholarships for needy students taught by a TCAA member

Due to website difficulties, if you wish to donate to TCAA please email turnagaincommunityarts@gmail.com and state the amount you would like to give. A Square invoice will be sent and a pdf of the gift card will follow. Thank you for your support.
---
---
Provide rescue, foster care, and adoption services for abandoned, displaced and unwanted cats; find homes for the animals that will allow them to live happy lives as close to their nature as possible
What your gift buys:

$7 Chip a kitty (Microchip)
$20 A cozy bed, toy and food for a week for a homeless cat

$40 Sponsor a homeless cat adoption

---
---
The Arc of Anchorage mission is to encourage and celebrate the potential of Alaskans who experience disabilities through our wide range of services that supports individuals and their families from birth to end of life.

What your gift buys:

$13 Cover cost of one outing for one youth who experiences a disability
$75 Provides holiday meal for group home of adults who experience disabilities

$200 Covers class fees for one adult for 6 months at our Recreation Center

---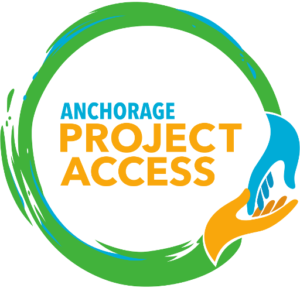 ---
To increase access to health care for low-income, uninsured individuals by coordinating a network of committed and compassionate volunteer providers.
What your gift buys:

$10 Transportation to donated medical appointment
$30 Translator for donated medical appointment

$52 Medication assistance for patients

---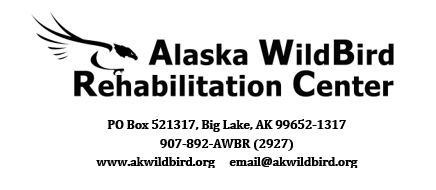 ---
Care for injured, orphaned and sick wild birds and return them to their habitat. In addition we have education ambassadors that provide programs on their species and habitat.
What your gift buys:

$5.00 medications for rehab birds
$25.00 feed an education ambassador raptor for a week

$50.00 provide mealworms for our rehab songbirds

---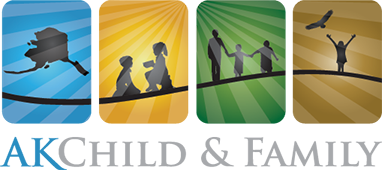 ---
Based on the spirit of Christ's love, AK Child & Family provides quality care and treatment for children and families who need special assistance to develop self-esteem and the ability to live in harmony with others.

What your gift buys:

$20 Provides ingredients for warm cookies at story time.
$75 A welcome basket for a student entering our care.

$100 Supports a child in activity therapy to help heal.

---
---
Mobilizing people and resources to ensure all Alaska children begin school ready to succeed.

What your gift buys:

$10 4 free books mailed to children age 0-5 in Anchorage
$20 8 free books mailed to children ages 0-5 in Anchorage

$30 1 year of free books (12 total) mailed monthly in a child in Anchorage
---
---
Beacon Hill exists to serve children in foster care or at risk of going into foster care.

What your gift buys:

$18 Buys a pack of diapers for a family in crisis
$30 Buys a bag of groceries for a family in need

$60 Provides a monthly bus pass for a parent needing transportation

---
---
A partnership between the Anchorage School District and Christian Health Associates to provide quality, coordinated health services on site to students to support their success at school and in life.

What your gift buys:

$5 Basic Medical supplies used during acute care or physical exams.
$18 Telephonic interpretation services when a student or family does not speak English.

$50 Art supplies, fidgets, and snacks for one student in counseling.

---
---
We inspire girls to be joyful, healthy and confident using a fun, experience-based curriculum which creatively integrates running
What your gift buys:

$15 Buy a GOTR girl her program shirt
$25 Provide a scholarship for a girl during the 2021 season

$150 Provide a full program tuition for a GOTR girl this Spring!

---
---
Our mission is to enhance the lives of orphans by providing health, social and educational resources in 39 villages along the southwest shore of Lake Malawi.

We support orphans from birth to adulthood providing, shelter, food, safety, health care and education until they can live independent healthy lives. With assistance from their extended families, villages, and communities we currently serve over 2,000 orphan
What your gift buys:

$18 Blanket for 3 children
$36 Maize for a family for one month

$118 Anti-malarial medication for 100 children

---
---
Our mission is to empower Alaskans and uplift the human spirit through recovery services, housing, and promoting healthy communities.
What your gift buys:

$25 Gives a participation reward for 5 teens who engage in a full month of counseling
$50 Gives a celebratory gift to a teen graduating from treatment

$100 Provides counseling to a teen struggling with their mental health
VOA Alaska (Volunteers of Alaska) Website
---
---
Our mission is to harness the power of the human + canine bond to inspire resilience and recovery in people affected by crisis, trauma or disaster, and the responders who help them.
What your gift buys:

$8 Tall Tails: Material to give to help people contact NATIONAL for support
$18 Acts of Love: Send a furry friend & listener to location when requested

$50 Team Training: Assist training & certification of canines & human partner

---
---
The Lemong'o Project is a charitable non-profit organization dedicated to empowering the Maasai people of Lemong'o in rural Kenya through improvement of nutrition, access to education, health support, and employment opportunities.
What your gift buys:

$25 Provide lunch for 12 students for one month
$50 Provide lunch for 25 students for one month

$75 Provide lunch for 37 students for one month

---
---
F.I.S.H. is a 501(c)(3) non-profit organization whose mission is to collect, repackage and deliver food directly to the homes of the needy.
What your gift buys:

$5 1 Jar of Peanut Butter
$20 delivery bag of emergency food for 3 days

$100 A week of canned soup for the food pantry

---
---
Our mission is to promote responsible avian ownership through education and when possible, to provide rescue and adoption services for abandoned and unwanted pet birds in communities across Alaska.
What your gift buys:

$20 One month of food, or a large toy, for a foster parrot
$75 Basic vet visit for a foster bird, or a recovered fly-away pet bird

$200 A basic used parrot cage, or new small bird cage

---
---
To Support Municipality of Anchorage Public Libraries in the areas of most need. We primarily help with funding for materials and programs.
What your gift buys:

$10 Children's Book on the shelf
$25 New eBook to the collection

$100 20 Program-to-go kits with science and art activities

---
---
Provide the highest quality assistance dogs and canine-assisted therapeutic programs to our nations warriors as well as build public awareness about the important role dogs play.
What your gift buys:

$5 Nutrition Items: Food, treats, supplements
$10 Enrichment Items: Snuffle Pads, Puzzle bowl, Agility, Field trips

$10 Equipment Items: Vests, harness, leash, K9 booties

Paws for Purple Hearts Website
---
---
The mission of Choosing Our Roots is to ensure that all queer Alaskan youth and young adults have access to safe homes, supportive communities, and opportunities to thrive.
What your gift buys:

$18 Groceries for a hungry young person
$30 Two nights of safe supportive housing

$50 Leadership development for two LGBTQ+ youth

---
---
Anchorage Youth Court is a juvenile justice system that empowers students to serve as clerks, baliffs, defense attorneys, prosecutors, and judges in cases involving their peers.
What your gift buys:

$18 Materials for Conflict Resolution Class for Underserved Teen
$35 New Member Class for Underserved Teen

$75 Anti-Shoplifting Class for Underserved Teen

---
---
Our mission is based on the same strong beliefs as those of our founders more than 40 years ago – no Alaskan should go hungry, we need to recover food that would be wasted otherwise, and we share what we have.
What your gift buys:

$14 Thanksgiving Turkey
$40 Holiday meal

$100 Meals for a family of 4 for one week.

---
---
The Arthritis Foundation is boldly pursuing a cure for America's #1 cause of disability while championing the fight against arthritis with life-changing resources, science, advocacy and community connections.
What your gift buys:

$10 Scholarship for a camper to attend Camp ArCTIC
$36 Provides a juvenile arthritis Power Pack to a newly diagnosed child

$65 Registration for National Juvenile Arthritis Conference

A description of charity by the 12th century Jewish scholar and physician, Maimonides.
Take a moment to read this and see how profound it was. So profound they named a hospital after him.

Maimonides wrote a code of Jewish law based on the Rabbinic oral tradition,
and he described charity (or "tzedakah") from the least to the most honorable as follows:
8. When donations are given grudgingly.

7. When one gives less than they should, but does so cheerfully.

6.When one gives directly to the poor upon being asked.

5. When one gives directly to the poor without being asked.

4. When the recipient is aware of the donor's identity, but the donor does not know the identity of the recipient.

3. When the donor is aware of the recipient's identity, but the recipient is unaware of the source.

2. When the donor and recipient are unknown to each other.

1. The highest form of charity is to help sustain a person before they become impoverished by offering a substantial gift in a dignified manner, or by extending a suitable loan, or by helping them find employment or establish themselves in business so as to make it unnecessary for them to become dependent on others.

This is a beautiful and succinct way to think about giving. It is incredible how words from the 12th century continue to ring true today.
Fundamental human nature and values have not changed. Regardless of our faith, each of us can find value in these statements and apply them to our own life this giving season
Fri, October 7 2022 12 Tishrei 5783